Digital Drawing/Painting Blog
Unfinished/explorative art dump time...

Revisiting Rimtar, the dwarven warlord inspired by Dwarf Fortress,

who I drew a while ago (further down this blog)



The left pose + camera angle I guess is mostly to show off the armor.
But the right one, I actually really like this idea, I think it has good power and action, and we get to see the workings of his shoulder armor. Maybe I'll get around to making a finished piece out of it.
Secret santa for my friend Sea (instagram.com/sea_dragon_99)

Drawing my friend Ben's character, Nomu.
Sidenote: Working out in real life has actually helped me understand anatomy better!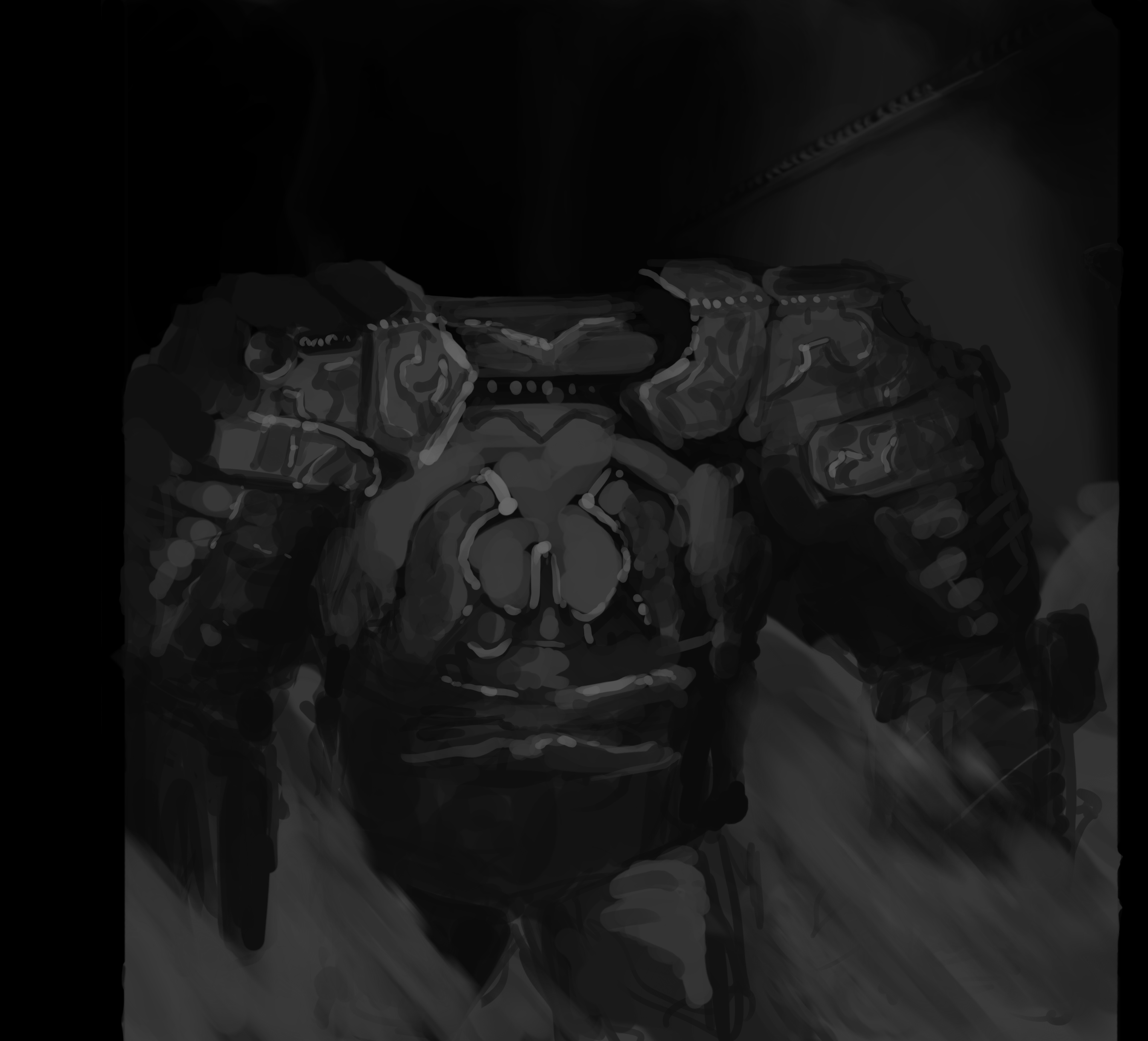 While playing Dwarf Fortress these are some characters I imagine. It's interesting to work with dwarven proportions.

Some miscellaneous design-ish things I have done

Two confident space mercenaries of different universes

A very old gun that I still like
Faces and painting practice

Trying to do some women for once

These were some of my first digital paintings

I guess I gave up on 'painting' shading, and just scribbled
A Dark Souls-inspired party, and a Skyrim-inspired party
Some old knights: A grappler, a footman, and a tank
Gladiator versions of For Honor heroes - Conqueror, Warden, Gladiator, and Raider